We're all about
details.
quality.
communication.
relationships.
YOU.
We're here to help bring your brand to life and tell your story.
At Benchmark, it's all about you.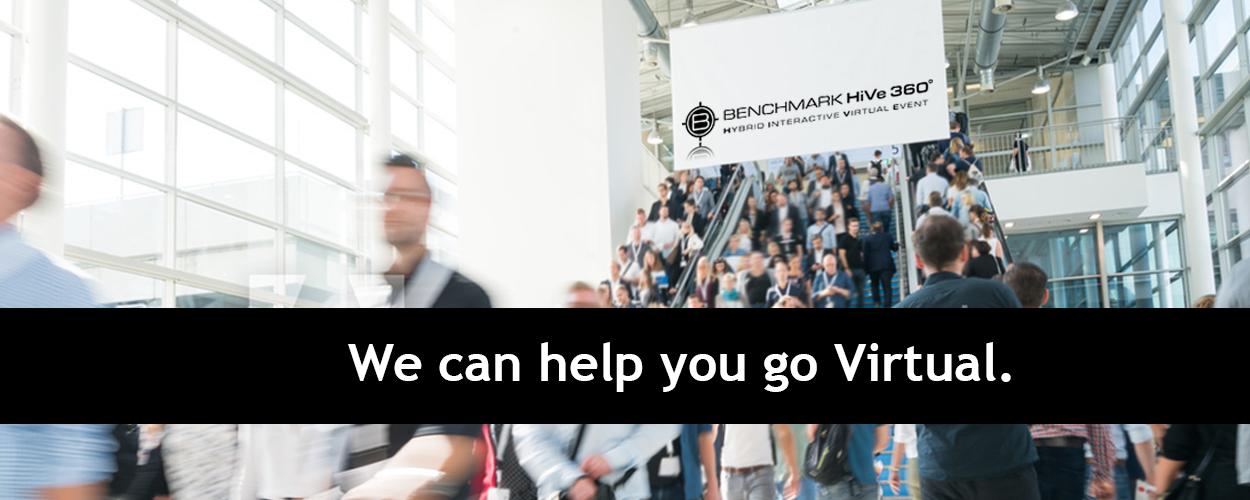 Benchmark HiVe 360
Benchmark has custom solutions to integrate with new online event programs. Take your customer experience to the next level. Stand out from the rest with the the outstanding capabilities offered through a HiVe 360 virtual event.
Design
From Complete Design to Implementing your Vision
Fabrication
Expert Craftsmen & Graphic Production Services
Management
Full Event and Site Management Capabilities
Benchmark services the Rock & Roll Hall of Fame on many of our projects that require specialty design and fabrication for our one-of-a-kind exhibits and distinctive presentations. Two 2019 projects completed at the Rock Hall stand out: Our new radio production facility featuring a SiriusXM studio and our feature project for 2019, The Garage, an interactive full-floor exhibit allowing our guests to play live musical instruments in a recording studio setting. Benchmark performed brilliantly in each of these situations often arriving at unique solutions in a short time and at a fair price. Benchmark is a highly valued partner of the Rock Hall!
Tim Offtermatt
Rock & Roll Hall of Fame, Vice President of Finance
Trusted By These Brands