We're all about
details.
quality.
communication.
relationships.
YOU.
We're here to help bring your brand to life and tell your story.
At Benchmark, it's all about you.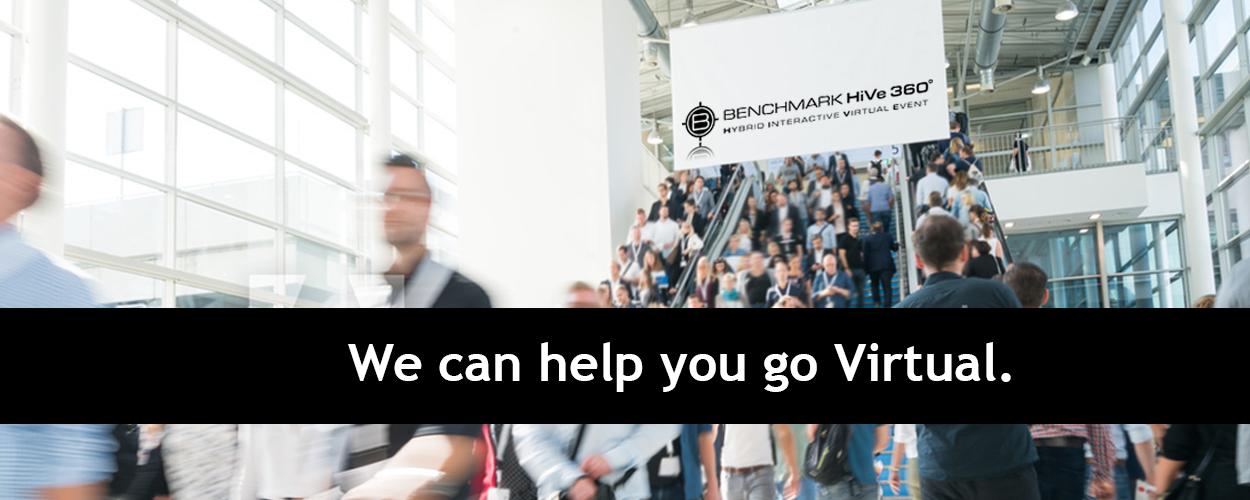 Benchmark HiVe 360
Benchmark has custom solutions to integrate with new online event programs. Take your customer experience to the next level. Stand out from the rest with the the outstanding capabilities offered through a HiVe 360 virtual event.
Design
From Complete Design to Implementing your Vision
Fabrication
Expert Craftsmen & Graphic Production Services
Management
Full Event and Site Management Capabilities
For anyone in the know, effectively managing trade shows and events can be a lot like herding cats if you don't have all the right people on the bus…, and for almost 20 years, Benchmark has been a valued and strategic partner for Stanley Black & Decker.
Every great show starts with great design, and Benchmark's design team is one of the best. However, it is all the other details that often go unnoticed, and that Benchmark never fails to deliver on (from set-up and tear-down, to transporting corporate assets, cost-management on & off the show floor, quick-on-their-feet out of the box solutions) that make them such a great partner.
We couldn't do what we do without you!

Jen Ward
Stanley Black & Decker, North America Trade Show and Events Manager
Trusted By These Brands